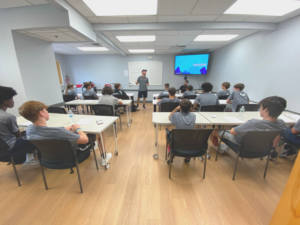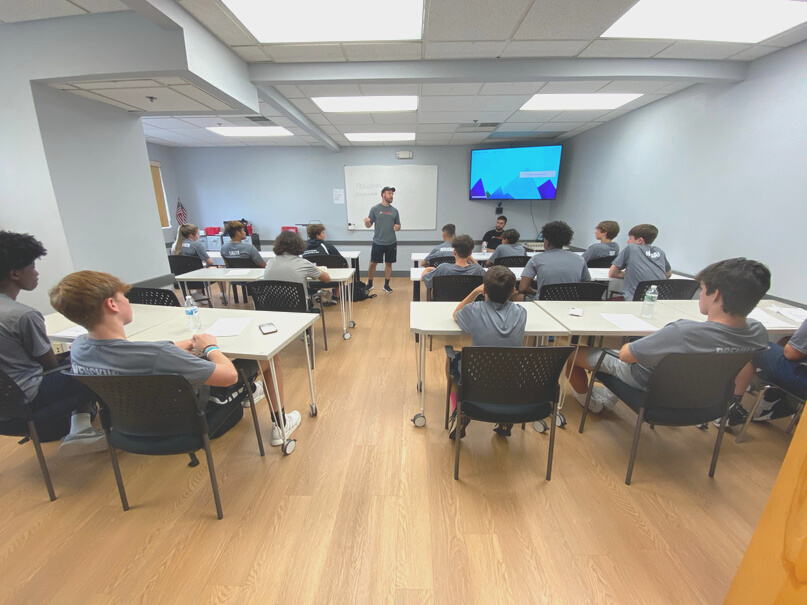 About
Our Vision
To provide a catalyst for the development of the mind and body, which prepares student-athletes to excel in the mental and physical challenges of high school, as well as throughout their lives.
Our Mission
Given the responsibility and trust of our parents with their most valuable asset, we will improve the mental and athletic capabilities of our student-athletes through unique educational experiences, physical training, and opportunities for intellectual growth through exposure to the world around them.
Our Program
The Parisi Academy provides a structured year, which we refer to as an "enhancement year" prior to entering high school, which prepares student-athletes for the academic, social and athletic challenges they will face. Think of our program as a bridge between seventh and ninth grade that addresses the total preparation needs of our student-athletes. Some student-athletes choose to "reclass" or repeat their eighth-grade year with us as "gap year" between middle and high school. Other student-athletes choose to spend their actual 8th grade year at the Parisi Academy to enhance their preparation for high school. We also have student-athletes who choose to spend both their eighth-grade year and then reclass year with us before going to high school. Our training and curriculum is designed to be flexible enough to accommodate any of these options to ensure maximum value and preparation for a successful high school experience.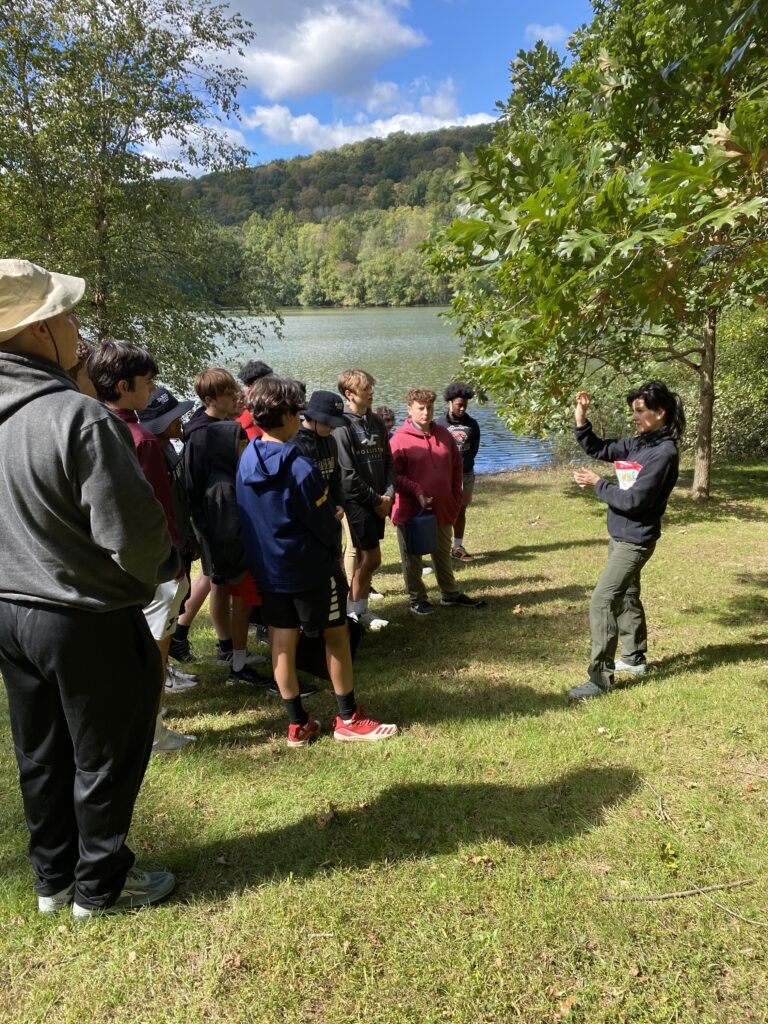 Broad Student-Athlete Experiences
The benefits of the Parisi Academy are not just limited to the classroom and training room. Parisi Academy student-athletes expand their horizons through a variety of different experiences that include:
career days with guest speakers from all walks of life
volunteer opportunities to learn the importance of giving back
nature and environmental education,
sports-focused days with those in the leadership and management of local and national
sports organizations
…and many others!
Small Class Size & Individualized Instruction
Unlike our competitors, the Parisi Academy has a proven track record with an established methodology for putting student-athletes in the best position to succeed in the classroom, on the field or court, and in their communities. Student-athletes benefit from small class sizes with an average class size of 10:1 student-teacher ratios in core subjects (12:1 maximum) and a committed Ph.D. and master degree faculty.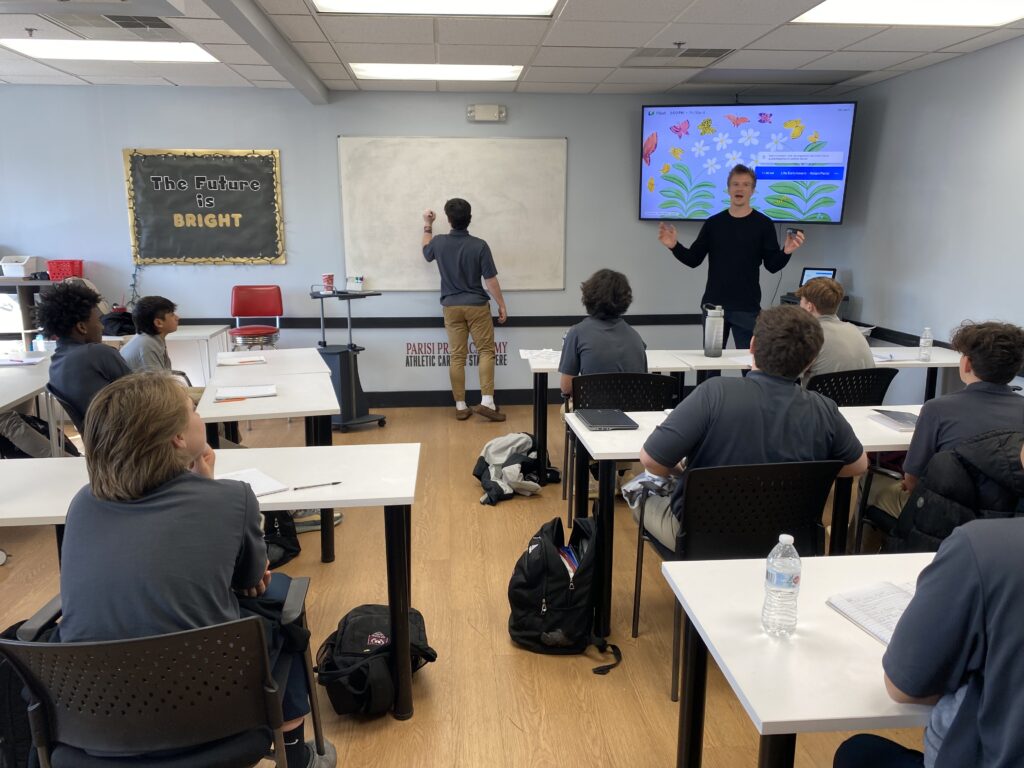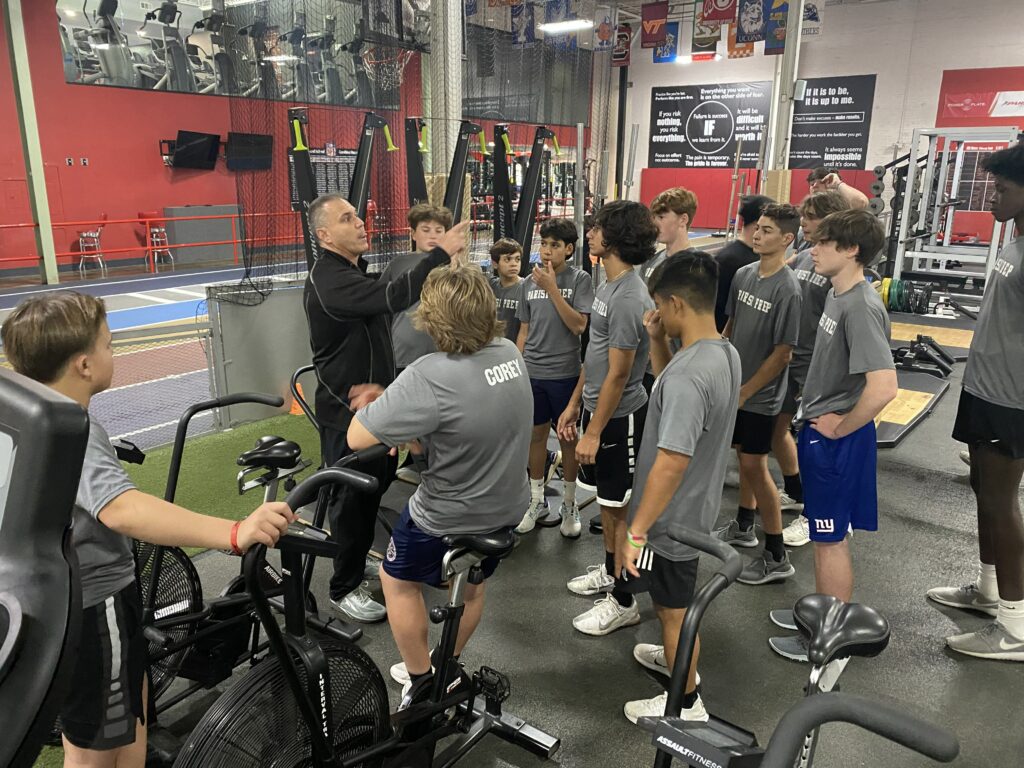 Mentoring Program
No one sits the bench at Parisi. We take this seriously
and this saying is the basis of our mentoring program. Each student-athlete is assigned to a faculty member at the beginning of the second quarter to ensure that his/her needs are being met, they are feeling comfortable and included, and are having a great overall experience. Should there be an issue, it is dealt with immediately and resolved.
History of the Parisi Academy