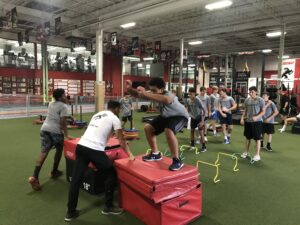 Training

With over 30 years of experience, our organization has helped millions of young athletes reach their goals on and off the field.
It's this knowledge and familiarity working with young athletes that uniquely positions us for helping make dreams attainable. We have helped to launch the early careers of college powerhouses, professional athletes, and Olympians. All Parisi Speed School coaches, who act as the coaching faculty for the Parisi Academy, have been trained and certified by Parisi Training Systems to work specifically with youth.
There are multiple goals within the training of the student-athletes in the Parisi Academy. First and foremost, we aim to create more injury resilient athletes. This goal is supported by our initial assessment screening using the cutting-edge Sparta Force Platform—which is utilized by the NFL, NBA, MLB, and US Special Forces—and other screening tests. In addition to creating more injury resilient athletes, our training program has been proven to increase speed, strength, and overall movement mechanics.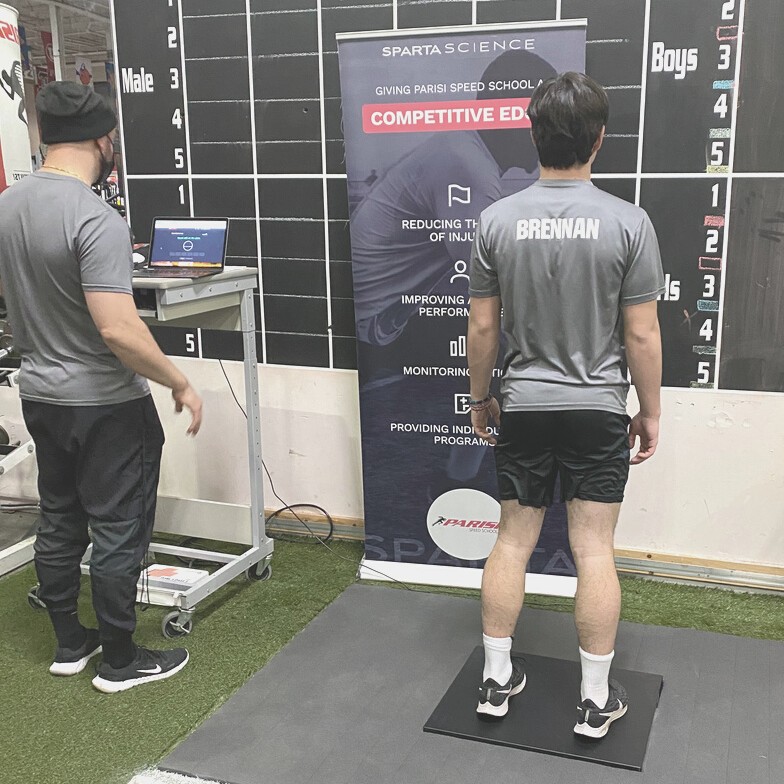 Evaluation
A thorough Assessment and Evaluation is completed prior to the start of the school year. These assessment tests are performed again following each academic quarter to monitor progress and performance.
InBody Scan | Sparta Force Plate Assessment
40-yd Dash | 5-10-5 | Broad Jump | Pushups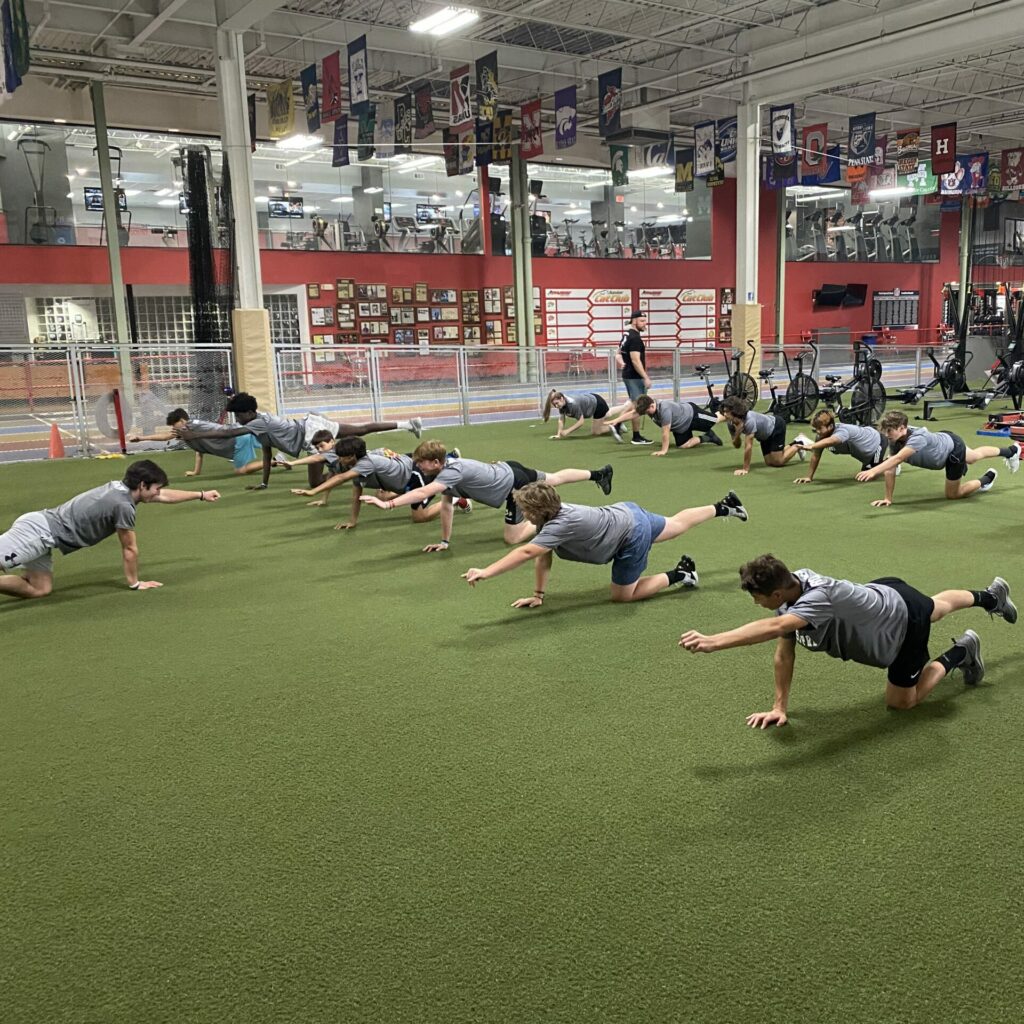 Active Dynamic Warm Up
For three decades, the Parisi Active Dynamic Warm Up (ADW) has been used by top class athletes all over the world. The Parisi ADW has one clear goal – to optimally prepare the body for the highest level of performance while mitigating the potential for injuries. This is done through movements that increase core temperature, heart rate and blood flow, as well as activate the nervous system.
The ADW is also the perfect opportunity for the Performance Coach to use his/her eye to assess and evaluate the athlete. This means that the athletes are constantly being assessed each and everyday by our certified and experienced Performance Coaches.
Total Body Strength
Following the initial assessment and evaluation, the Performance Coaches put together a program for the weight room to ensure the success of each athlete. Not only are proper movement mechanics taught in each exercise, but also proper weight room etiquette.
The program starts off by ensuring each athlete knows how to properly squat, hinge, push, pull, and rotate all while maintaining a braced core. Once proper understanding and application of movement are established, the program expands to more complex movements such as the back/front squat, trap bar deadlift, and Olympic variations.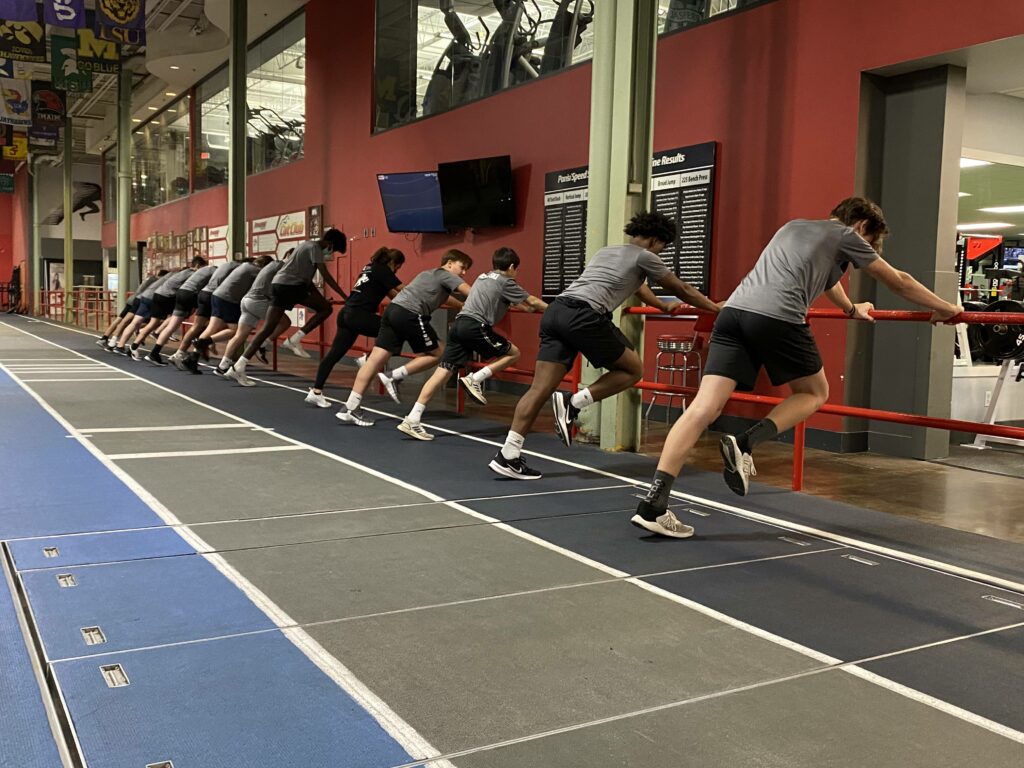 Linear Speed
Proper linear running mechanics are important for all athletes to understand in order to ensure athletic success and to increase injury resilience. Linear speed sessions can be divided into two separate sessions:
Acceleration: This is the athlete's ability to reach maximum speed in the shortest distance or time possible.
Top Speed: This is the athlete's ability to maintain their maximum speed by using maximum stride length and frequency.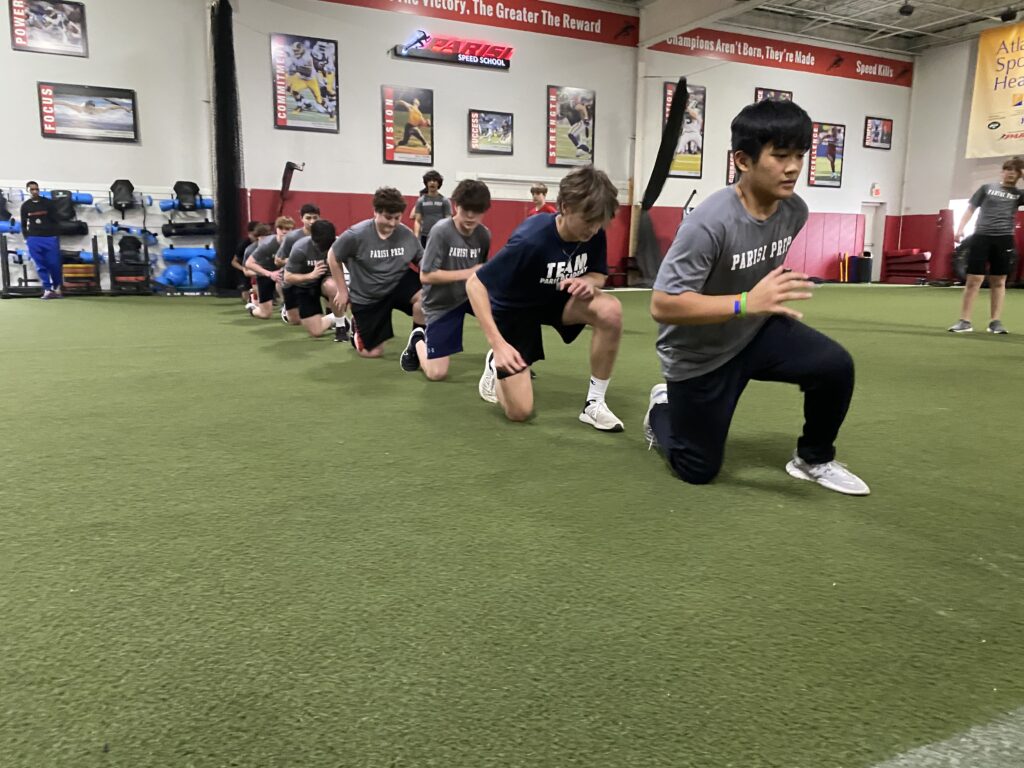 Multi-Directional Speed
Multi-directional speed sessions are geared towards teaching athletes how to properly manage their center of gravity to ensure the greatest speed and quickness possible. After athletes learn the basic mechanical drills, these sessions can be divided into three categories:
Change of Direction: This is pre-planned movement. This is a great time to practice proper movements at full speed through different drills and patterns led by the Performance Coach.
Agility: Agility is more reactive and cognitive. Athletes are led through various drills that contain an external stimulus where they need to react as quickly and efficiently as possible while maintaining speed and quickness.
Maneuverability: Athletes will learn how to properly move through various obstacles by manipulating body angles while maintaining speed.
Average Performance Improvements

40 YARD DASH
Average Decrease of 0.41 seconds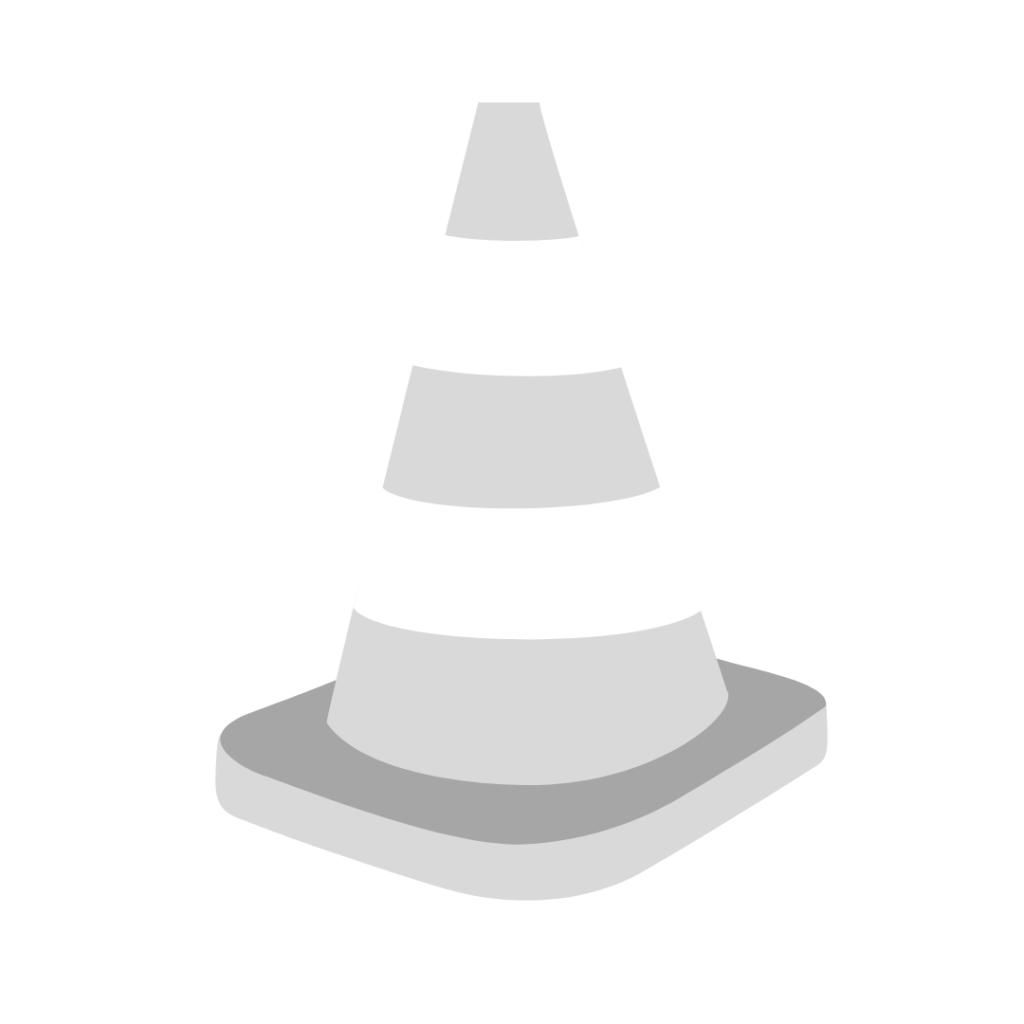 5-10-5 DRILL
Average Decrease of 0.54 seconds


BROAD JUMP
Average Increase of 13.4 inches


PUSH UPS
Average Increase in 41 reps


VERTICAL JUMP
Average Increase of 5 inches


INJURY RISK
Average decrease of 10%

How do we prevent injury?
Every day, 8,000 children across the US have sports-related injuries such as ankle sprains, muscle pulls, bone or growth plate injuries, and concussions. After an athlete gets injured once, research shows they become more susceptible to future injury! The key to building injury resilient athletes is to do everything you can to prevent injuries before they occur. While it's impossible to eliminate injuries altogether, you can greatly reduce injury risk through proper programming and athlete education. The Parisi Training System is evidence-based and scientifically proven to increase athlete performance and reduce injury risk.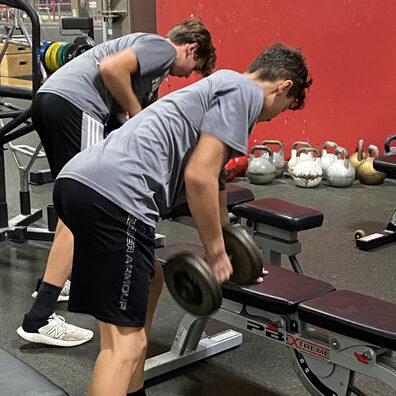 Begin each training session with a proper Active Dynamic Warm Up, proven to help reduce injury and improve performance.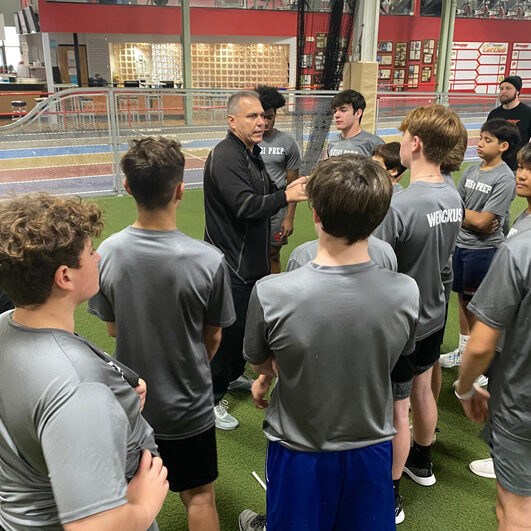 Understand proper deceleration and reacceleration techniques
when landing from a jump
or changing direction to
reduce ankle, ACL, hip, and lower back injuries.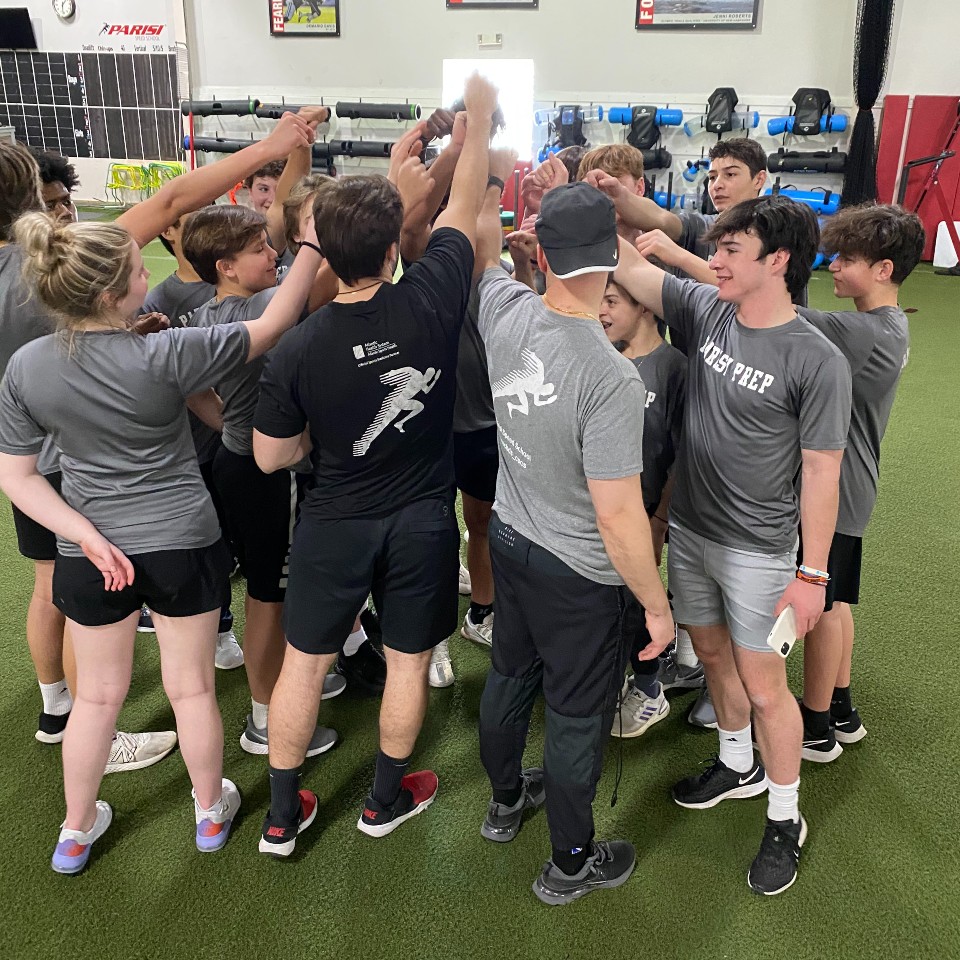 Gain greater confidence and mental toughness to push through fatigue and become better aware to know when an injury may be present.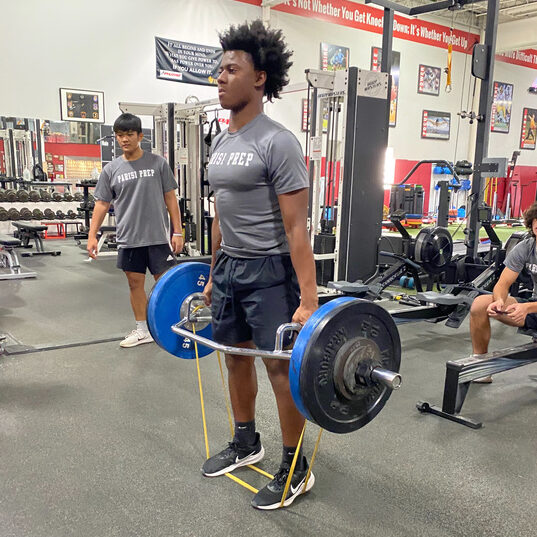 Master the Parisi 5 Points
of Success – proven training techniques and movement skills that help athletes become safe and efficient when running and changing direction.